Natural Skincare for Men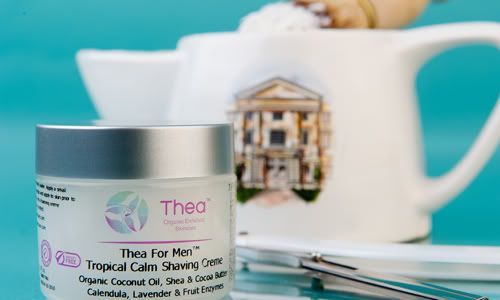 Natural Skin Care for Men

Truly luxurious, effective, organic skincare is no longer just for girls! With our 100% natural Thea for Men range, fathers and sons alike can now enjoy natural and organic skincare routine that will cleanse, nourish and hydrate without the need for artificial ingredients or chemicals.
Designed especially with men's skincare needs in mind, the range includes everything from a natural shaving cream to help the blade glide across the skin, to a soothing after-shave moisturiser for men that will treat shaving rashes and prevent ingrown hairs.
Naturally scented with essential oils for an earthy, woody scent that men will love, the Thea for Men range offers a multi-purpose skincare routine that is quick, easy and effort free. Plus, our handy skincare sets in travel tins and bags are the perfect solution for those business trips and overnight stays.
Mens Skincare Products
Showing 1 to 8 of 8 (1 Pages)